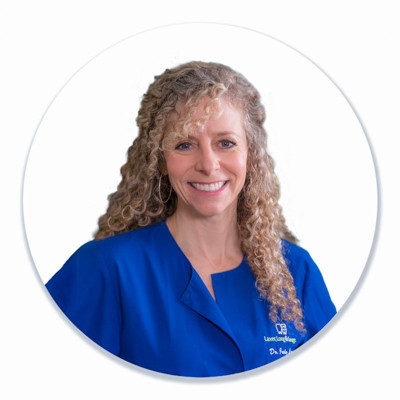 Dr. Judy Laxer
Biography
Dr. Judy Laxer graduated from McGill University in Montreal, Canada, with a DDS degree from the Faculty of Dentistry. It wasn't long into her education that she realized her passion and love for children could be an integral part of her career. This led her to specialize in pediatric dentistry, with a one-year internship at the Montreal Children's Hospital dental clinic followed by a two-year Certificate in Pediatric Dentistry at the University of Montreal and Ste. Justine's Hospital program.
While visiting family in North Carolina, she fell in love with the state and its people, which led to the monumental relocation of herself, her husband and two children. Although she can't imagine living anywhere else but the South, she maintains strong ties to her Canadian roots and spends much of her vacation time in Montreal.
Outside the office, Dr. Laxer donates her time and skills to patients in need as a participant in the annual "Give Kids a Smile" campaign, treating medically compromised children from other countries, and as a volunteer with the Missions of Mercy Dental Clinic. Dr. Laxer also donates her time to teach dental residents at Carolinas Medical Center and loves having the opportunity to interact with new graduates.

Her passion for excellence, continued learning and commitment to serving her patients contributes to making Laxer, Long and Savage a place where parents can feel secure in knowing that their child's dental health is in good hands.
Board Certifications
Dr. Laxer is a member of many of the industry's leading professional organizations, including the American Academy of Pediatric Dentistry, American Dental Association, Southeastern Society of Pediatric Dentistry, Charlotte Dental Society, North Carolina Dental Society and North Carolina Society of Pediatric Dentistry. As a highly respected expert in her field, she has performed office sedation inspections of multiple dental practices on behalf of the North Carolina State Dental Board.