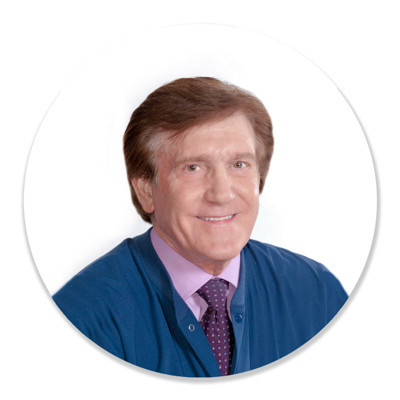 Dr. Sonny Long
Biography
Dr. Sonny Long is one of a small number of certified dual specialists in both pediatric dentistry and orthodontics. He grew up in Roxboro, NC, and subsequently attended Elon University where he received a BA in Biology. He taught high school biology and chemistry while also playing lead guitar for the popular In-Men Ltd. for four years before resuming his lifelong ambition to become a dentist. He received his Doctor of Dental Surgery (DDS) degree from the University of North Carolina School of Dentistry where he earned the distinction of being inducted into Omicron Kappa Upsilon (OKU), the national dental honor society that recognizes outstanding scholarship, character, leadership and professionalism.
Dr. Long continued his studies at the UNC School of Dentistry where he received his Master of Science and Certificate in Pediatric Dentistry (MS). While there, he served as a primary investigator in a major public health study of dental disease in North Carolina funded by the Kellogg Foundation. He then earned his master's degree by developing a mathematical formula to convert the field data from the state wide study into an accurate clinical assessment of the dental health needs of the children of our state. This research was published in the Journal of Public Health and is still used as a research guideline today. Dr. Long has also published articles in Pediatric Dentistry and in The Journal of Orthodontics & Dentofacial Orthopedics on clinical case studies of rare conditions including Cyclic Neutropenia, Bell's Palsy, and Dens Evaginatus.
Dr. Long decided to pursue a second specialty degree in order to provide more comprehensive services to his patients. He received his degree in orthodontics from the University Of Toronto Faculty Of Dentistry in Toronto, Ontario, where he had the privilege of tutelage under Dr. Donald Woodside. Dr. Woodside is a highly esteemed researcher and international lecturer particularly in the areas of child and adolescent facial growth and appliance therapies that are designed to enhance growth in a way that improves function and appearance.
Dr Long currently practices both pediatric dentistry and orthodontics. Dr. Long also teaches orthodontics at UNC on a regular basis, where he serves on the Complex Restorative Orthodontic team and also participates in teaching dental emergency (trauma) management.
Throughout his career, Dr. Long has been honored to share his expertise with colleagues through lectures in local, regional, national and international meetings on various topics in both pediatric dentistry and orthodontics. Still very active in this area, and a teacher at heart, he feels truly blessed to have an opportunity to use the skills and talents he has developed in dentistry to shape and influence the lives and work of countless young people, residents, interns, staff members and professionals.
Board Certifications
Dr. Long holds membership in numerous professional organizations including the American Academy of Pediatric Dentistry, the American Association of Orthodontists, the American Society of Dentistry for Children, the Southern Association of Orthodontists, the American Dental Association, the North Carolina Dental Society, the Southeastern Society of Pediatric Dentistry, the North Carolina Society of Pediatric Dentistry, the North Carolina Association of Orthodontists, and the Charlotte Dental Society.
Research
Dr. Sonny Long and his wife, Cathy, have one daughter, Marshall, and one son, Brady. His daughter, Dr. Catherine Marshall Long joined Laxer, Long & Savage in July 2112 as a specialist in pediatric dentistry. His wife, a graduate of UNC-Chapel Hill and former middle school teacher, and his son, a recent graduate in Business and Marketing from Elon University, also participate in various capacities with his dental practice.
His personal interests include reading, golfing, fitness, music, and service. His greatest joy is to use his time and talents in the service of others.