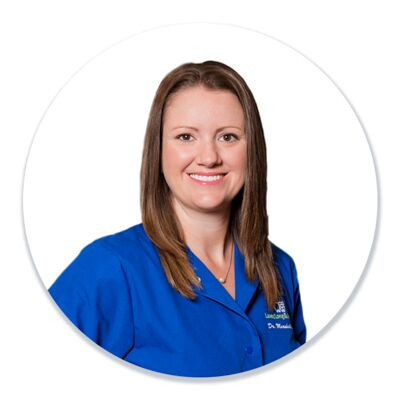 Dr. Marshall Long
Biography
Dr. Marshall Long grew up in Charlotte, North Carolina, where she graduated from Charlotte Latin School as a National Merit Scholar in 2000. She completed her undergraduate education at the University of North Carolina at Chapel Hill, earning a Bachelor of Science degree in biology in 2004.
Inspired by her father, her love for dentistry led her to pursue her own career in pediatric dentistry. Patients and parents may remember when she worked for Laxer, Long & Savage as a dental assistant intern, after which she attended the UNC Chapel Hill School of Dentistry and received her Doctor of Dental Surgery in May 2009. Dr. Long earned the honor of graduating from dental school with distinction for academic excellence and research that has since been published.
Education
To become a specialist in pediatric dentistry, she continued her education for three additional years in the department of pediatric dentistry at UNC Chapel Hill, where she had the unique privilege of having her father, Dr. Sonny Long, as one of her teachers and mentors.
Dr. Marshall Long has a special interest in infant oral health, and she received local and national awards during her residency program for her research on this topic. She was one of only three pediatric residents in the nation who were awarded the 3M ESPE Pediatric Dentistry Postdoctoral Research Fellowship and invited to present their research at the American Academy of Pediatric Dentistry Annual Session in 2012. In June 2012, Dr. Marshall Long received her Masters of Science and Certificate in Pediatric Dentistry.
Upon completion of her masters degree, Dr. Marshall Long joined Laxer, Long & Savage. She feels honored to serve patients in the Union County and south Charlotte communities by providing the highest standard of comprehensive pediatric dental and orthodontic care.
Board Certifications
Dr. Long maintains membership in several key industry organizations, including the American Academy of Pediatric Dentistry, American Dental Association, North Carolina Dental Society, North Carolina Academy of Pediatric Dentistry and Charlotte Dental Society.
Research
Outside the office, Dr. Long enjoys horseback riding, traveling, running, cycling and spending time with friends and family. She also has a passion for animals, and over the past several years, she has adopted three cats and a dog.